Hay fever to UTIs: When your local Pharmacist is your best option
When you need advice or treatment for a minor issue, your local community pharmacist can often help you.
As well as being able to suggest over-the-counter treatments, many pharmacies are open later in the evenings and at weekends. You don't even need to make an appointment.
Continue scrolling for all the essential information, or jump to the sections you're most interested in.
---
When to see a Pharmacist
An obvious time to visit your local pharmacists is when your GP practice is closed – maybe it's a weekend or a Bank Holiday. We often advise patients to see a pharmacist when we are closed.
But really, the more significant message is that – depending on your need, of course – a pharmacist may be able to solve your issue quicker than if you waited for a GP appointment.
You can walk in. And with pharmacies on high streets, supermarkets and many other places, you won't have to go too far out of your way for help.
What conditions can a Pharmacist help with?
Pharmacists are highly skilled and trained to deal with a wide range of issues, including:
Backpain
Headaches and migraines
Bites and stings
Teething and toothache
Allergies
Hay fever
Colds, flu, coughs, and congestion
Stomach ache, indigestion, constipation, and diarrhoea
Skin problems like rashes, reactions, infections, and blisters (impetigo)
Athlete's foot
Cold sores
Head lice
Vaginal thrush
Nappy rash
Scabies
Warts and verrucas
Hay Fever
You may have found your hay fever worse this year than in previous summers. Or you are getting symptoms when you usually don't.
A warm and wet Spring has led to higher than unusual pollen counts, so that people may suffer more than usual.
Typical symptoms are sneezing, coughing, a runny or blocked nose, and red, itchy, or watery eyes.
There isn't a cure for hay fever, but there are tips to help. Visit our hay fever resource (below) for more on reducing your exposure to pollen.
If these self-care tips don't help enough, visiting your local community pharmacists should be your next port of call. They can offer advice on treatment like antihistamine drops, tablets or nasal sprays.
You should only ask to see a GP if your symptoms worsen or don't improve with medication from a pharmacist.
Urinary Tract Infections (UTIs)
Another important service to know about is the Pharmacy UTI scheme.
Since it launched last year, more than 12,000 women have received treatment for uncomplicated urinary tract infections – or UTIs – directly from pharmacists without needing to see a GP first.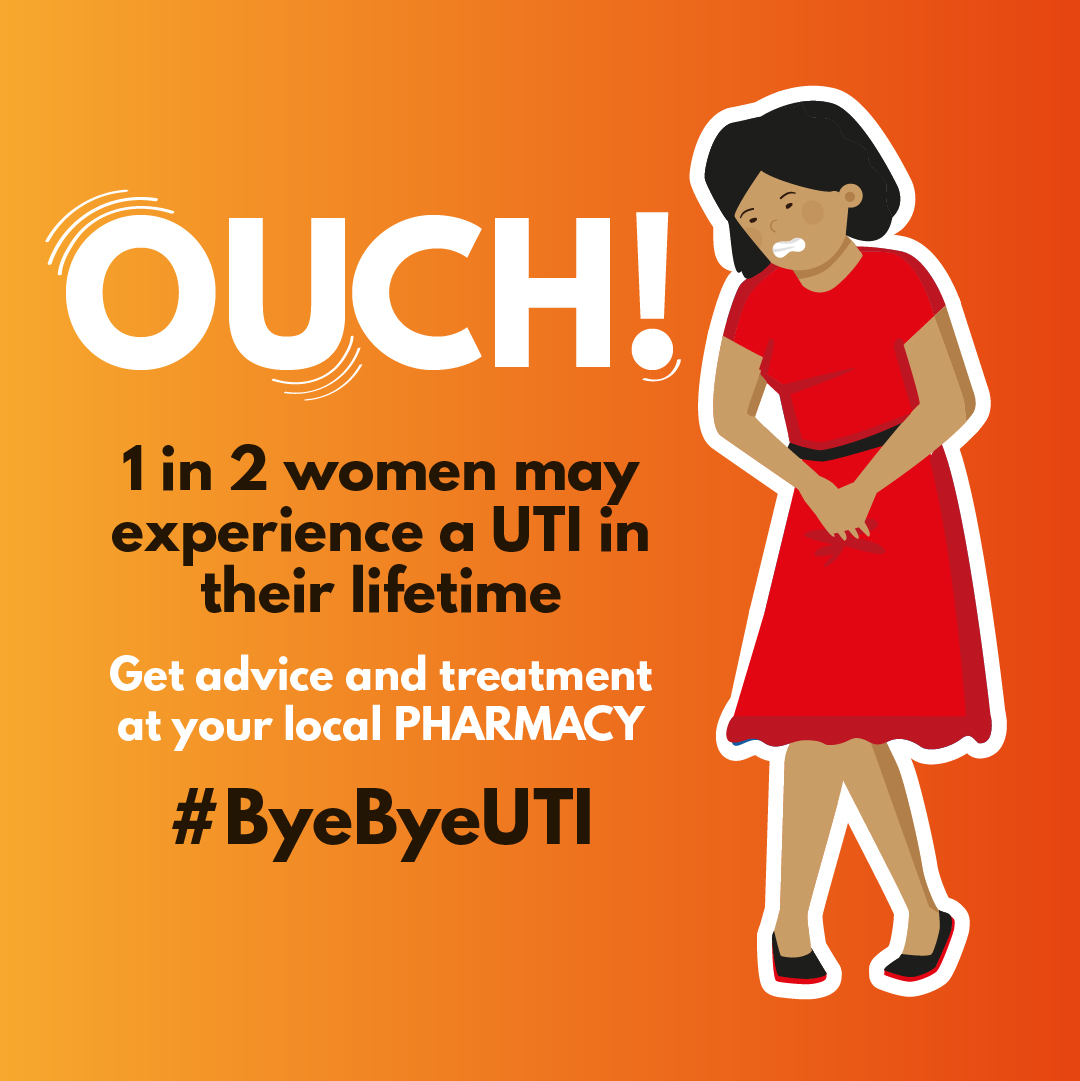 The scheme is aimed at women aged 16-64, providing convenient options and fast treatment.
More than two-thirds of pharmacies in the area offer the UTI service. No appointment or Doctor's referral is needed.
You can find a list of participating pharmacies in Newcastle and beyond here.
The service is aimed at uncomplicated UTIs, so if you are pregnant or have a history of complicated infections, you should continue to see a GP first.
Find a Pharmacy
Enter your postcode below to find pharmacies (or other NHS services) closest to you and their opening times.